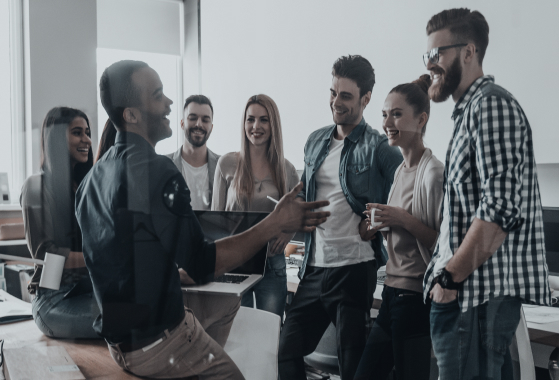 A strong work ethic in a fun, sociable environment
We believe that having happy staff is the key to a productive workforce – a team of people who love coming to work can only be good for business! We value our people and encourage them to learn and grow with us. We support continuous improvement through training and development so that you can get where you want to be.
The strongest teams are made up of many unique personalities and we nurture individuality whilst encouraging collaboration: we're all in this together and we want each other to do well. We are transparent and open about where the business is going and how everyone fits into the plan. And we're a sociable bunch, so whilst we have a strong work ethic, we also love having fun together! Could you be the next addition to the Recruit 121 family?
We strive to build a team of happy and healthy employees who love what they do. Read on to find out more about our company ethos and the commitment we make to our staff.